Press Release
Tens of Thousands Receive Covid-19 Vaccine from Public Health Offices at Sinar Mas Land's Vax Centers
Wednesday, May 12, 2021 7:06 AM
BSD City, May 12, 2021 — Sinar Mas Land tries to always help the government stop the Covid-19 virus spread by various ways possible, one of which is by opening vaccine centers in Jakarta, South Tangerang, and Tangerang Regency. Since April 2021, the vaccine has been administered in several locations as part of the Sinar Mas Land's CSR program by providing venues as well as facilities and infrastructure for the medical team.\
Baca Juga : Studi Banding Ibu Kota Baru, Mensesneg dan Menteri PUPR Kunjungi BSD City
Managing Director for President Office of Sinar Mas Land Dhony Rahajoe said Sinar Mas Land hoped the Covid-19 vaccination acceleration would quickly revive the national economy. "We support the government to realize herd immunity for the sake of public health so we can get back to our normal lives. So far, there have been 27,506 vaccine recipients getting their shots at our venues. Some of them even have gotten their second dose of the vaccine," he said.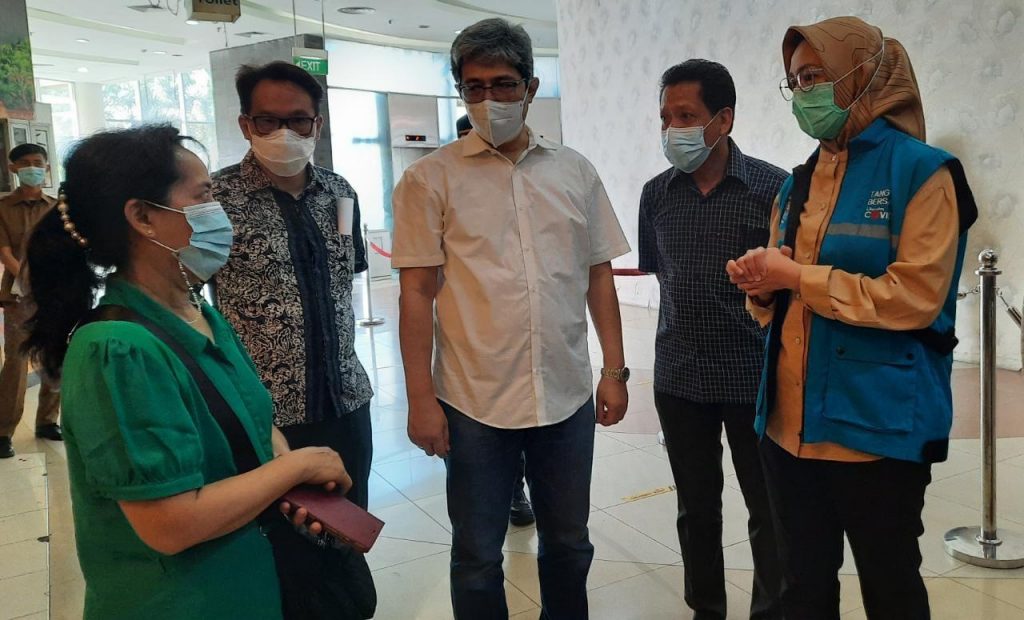 Sinar Mas Land launched its first vaccination center in BSD City as the biggest township developed by the company. This center targeted small-scale merchants, tourism officials, and public service officers due to their important roles for the country's economy, so that they could keep serving everyone, who are attempting to live their lives just like they used to, well. The Covid-19 vaccination centers in BSD City were held in several locations such as BSD Junction in South Tangerang and Q-Big in Tangerang Regency. During Islamic fasting month Ramadan, Sinar Mas Land through its Sinar Mas Land's Muslim Foundation (YMSML) also delivered vaccination for seniors, teachers, and mosque or little mosque officials (takmir) in BSD City.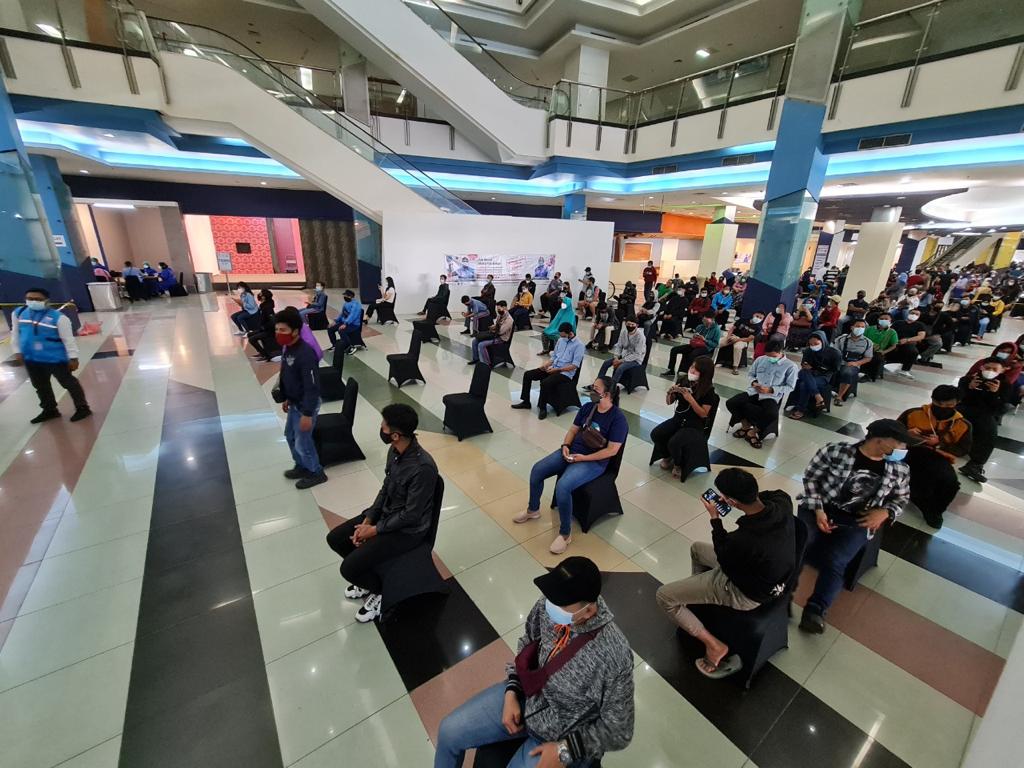 Head of Quality and Accreditation for South Tangerang Health Service Facilities drg. I Gusti Ayu Rai Ratih was reportedly impressed by the vaccine centers in BSD Junction. "Thank you Sinar Mas Land for opening vax centers for the small-scale merchants, market and shopping centers workers, public service officials, and tourism officers. The first and second dose vaccination so far have seen thousands of recipients and everything has been great," says drg. Ayu.
Head of Disease Prevention and Control of Tangerang Regency Public Health Office dr. Hendra Tarmizi, MARS said, "The Tangerang Regency Public Health Office finds the vaccine centers provided by Sinar Mas Land in Q-Big very helpful. The centers have worked very well and benefited hundreds of sellers and public service officials in our area. We hope Sinar Mas Land will always assist the government with the Covid-19 vaccine acceleration."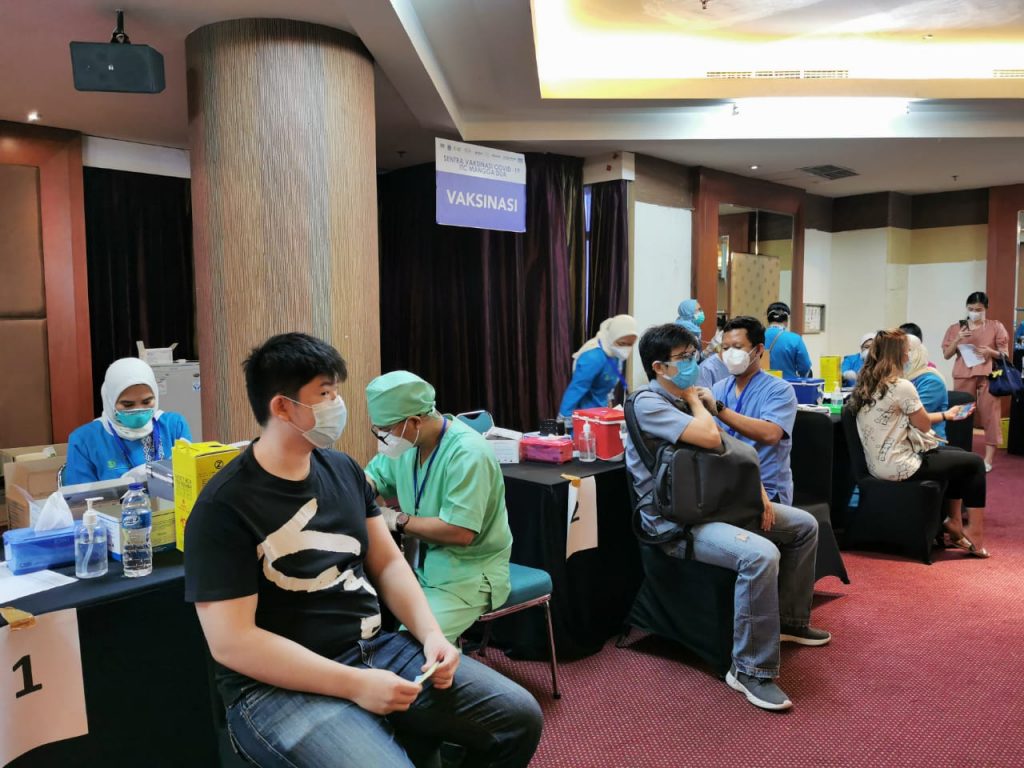 Sinar Mas Land also worked together with the DKI Jakarta Public Health Office to open vax centers for the Micro, Small, and Medium Enterprise (UMKM) owners in the capital city. This program was intended for the sellers under ITC Group, especially in DKI Jakarta, to ensure the UMKM owners stay healthy and safe so people should feel comfortable to visit the shops or kiosks of each UMKM. As many as 18,111 people received their Covid-19 shots at the centers.
Head of Medical Referral Service and Health Crisis of DKI Jakarta Public Health Office dr. Sulung Mulia Putra thanked Sinar Mas Land for the vaccination centers. "On behalf of the DKI Jakarta Public Health Office, we would like to thank Sinar Mas Land ITC Group for launching the vaccination program for the most UMKM participants in Jakarta. It went well and the vaccine was administered to the targeted audience," says dr. Sulung.
Discover more articles like this