Press Release
Sinar Mas Land Presents Aether in BSD City to Meet Public Need for New Normal Properties
Sunday, May 9, 2021 7:13 AM
BSD City, May 9, 2021 — The Covid-19 pandemic has changed nearly every aspect of life, including house designs. As a response to the new situation, Sinar Mas Land through BSD City has proudly presented the Aether cluster, with three storeys and several rooms which can be adjusted to the residents' needs.
The cluster's design accommodates the new normal requirements during the Covid-19 pandemic. Such requirements are sanitizing rooms, study rooms, and cozy workrooms at home.
Baca Juga : Presiden Jokowi Tinjau Penerapan Smart City dan Green Building di BSD City
At the ground floor, the Aether's houses have two sanitizing rooms for the residents, guests, and housemaids. There is an Inspiring Room, a multifunctional area for various purposes such as hosting guests, studying, or even converted into a small office, studio, or playroom. "The house also has a service area. Interestingly, the area has two entrances, one for public and another for service. That way, the residents' privacy or activities in the Inspiring Room should not be disturbed by whatever is going on in the service section," says CEO for Residential of BSD Sinar Mas Land Theodore G. Thenoch.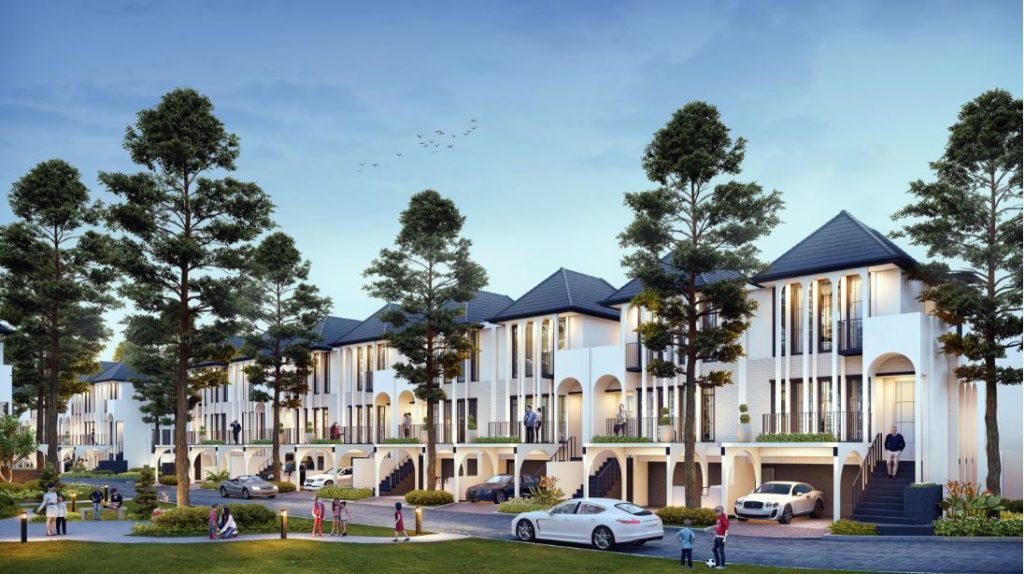 Meanwhile at the second level, you can find a Nesting Area especially made for the residents which serves as a semi-private area. It possesses two living rooms (indoor and outdoor), dining room, pantry, productive corner, and bathroom. The outdoor living room on the balcony makes a plus point for Aether. Other than allowing natural light to shine through, the outdoor living room also promotes a perfect air circulation for the Nesting Area. Another plus point is the area has its own entrance, so the residents can get into the house without having to pass the facility area to ensure privacy.
In detail, according to Theodore, the third storey at the Aether houses serves as a Recharge Area and a private area for the residents. It has three bedrooms and two bathrooms. The master bedroom features a balcony, ideal for sunbathing, breathing some fresh air in, and chilling out with families. Aether is designed to support a cleaner and healthier lifestyle and also offer a safe and exclusive environment for those calling it home, so everyone can have a good time every day with their loved ones.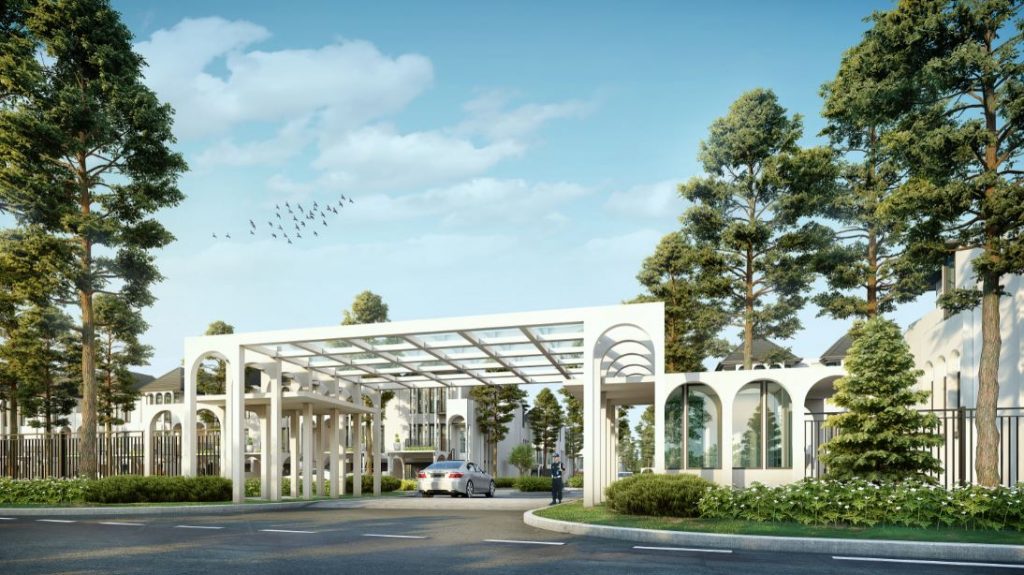 Thanks to all the complete facilities, the Aether cluster at Greenwich Park, BSD City, is truly a perfect residence for the new normal. Aether, meaning a bright sky, blends in with the Greenwich Park's distinctive resort-like atmosphere. Boasting an Exquisite Living concept, Aether shows off a classic-tropical facade design, lending an elegant and luxurious feel to its units. There are three unit types at the Aether cluster based on the sizes such as a house with an 84-meter-square land and a 165-meter-square building, 98-meter-square land and 165-meter-square building, and also 112-meter-square land and 165-meter-square building.
For the first stage marketing, Aether offers 100 landed houses. Available from Rp2.9 billion, interested customers can enjoy various promos and payment methods. The customers will receive a 10.5 percent discount for paying in cash in a month, 7.5 percent discount for paying with a cash installment in six months, five percent discount for paying with a cash installment in 12 months, cash installment in 22 months, ten percent Express Home Ownership Loan (KPR Ekspres) Down Payment (DP) plus a ten percent interest subsidy with no DP, as well as ten percent KPR DP with 12 installments. "There are other benefits for the customers purchasing units at Aether before May 31, 2021; ten-gram precious metals. They only need to pay the Rp20 million booking cost. We are committed to handing over the units in the next 27 months," says Theodore.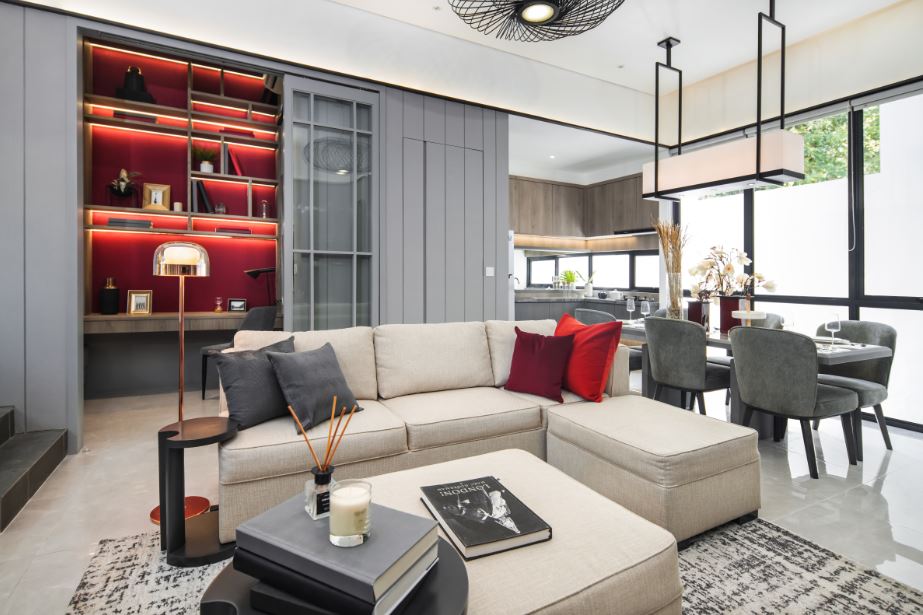 Aether is the last cluster at Greenwich Park and thus this is the last opportunity for the public wanting to own resort-themed homes. It is the only area where children or families can have a very spacious outdoor space, so they can do any physical activities whenever they want to in a healthier and safer environment. Greenwich Park is one of the BSD City's top residences. Greenwich Park offers pedestrian walkways stretching for nearly six kilometers long which surround and link one cluster to another. Greenwich also has three clubhouses, as big as 1.6-hectare each with a swimming pool and different design concepts to serve as alternative recreation centers for the residents nearby.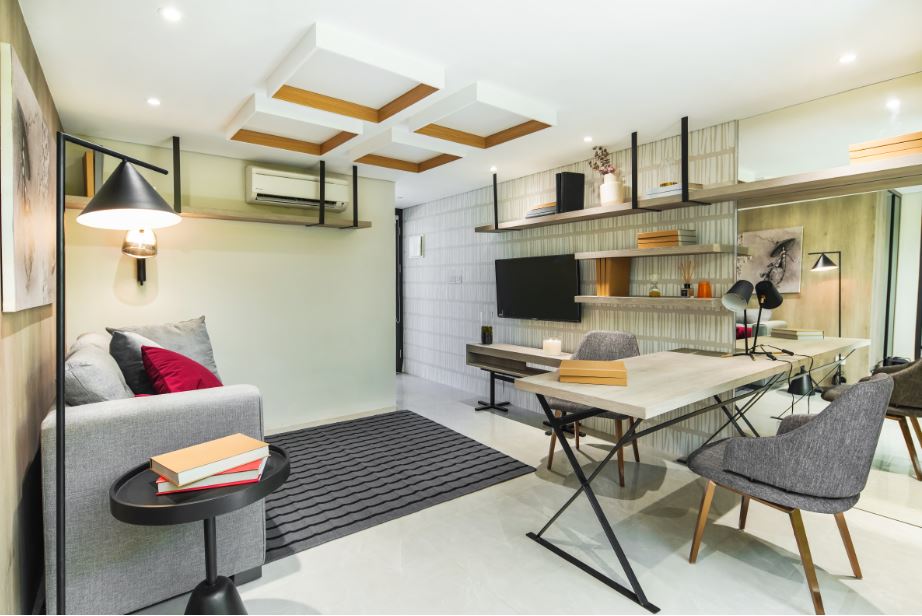 Discover more articles like this