Press Release
Sinar Mas Land Launches SML UMKM Centre to Assist UMKM
Friday, October 15, 2021 8:24 AM
BSD City, October 28, 2021 ー The pandemic has significantly affected the local economy, especially the Micro, Small, and Medium Enterprises' (UMKM) owners. According to the data released by the Cooperatives and SMEs Ministry in March 2021, there were 64.2 million UMKMs in Indonesia which contributed to the Gross Domestic Product (GDP) as much as 61.07%. Thanks to this huge contribution, UMKMs have become an important part of the country's economy. It requires multiple parties' cooperation, the government and the private companies, to further develop the UMKMs.
Baca Juga : Yayasan Muslim Sinar Mas Land Bantu Renovasi Masjid di BSD City
Since the multi-stakeholders' involvement is crucial for the UMKMs, Sinar Mas Land thus held the Sinar Mas Land UMKM Festival and officially opened the Small, Medium, Large (SML) UMKM Centre, which is a training center for the UMKM owners. It was held on Wednesday (10/27) on Jalan Palem Anggur Nomor 1, Rawa Buntu Subdistrict, Serpong District, South Tangerang. Among the attendees were Drs. H. Benyamin Davnie (South Tangerang Mayor), Agus Mintono S.H., M.Si. (South Tangerang Cooperatives and UMKMs Head), Drg. Maya Mardiana, MARS (South Tangerang Industry and Trade Head), Heru Agus Santoso, S.IP. (South Tangerang Tourism and Creative Industry Head), Christopher Siswanto (CEO Strategic Land Bank of Sinar Mas Land), and Dony Martadisata (Corporate Affairs BSD City - Sinar Mas Land Division Head).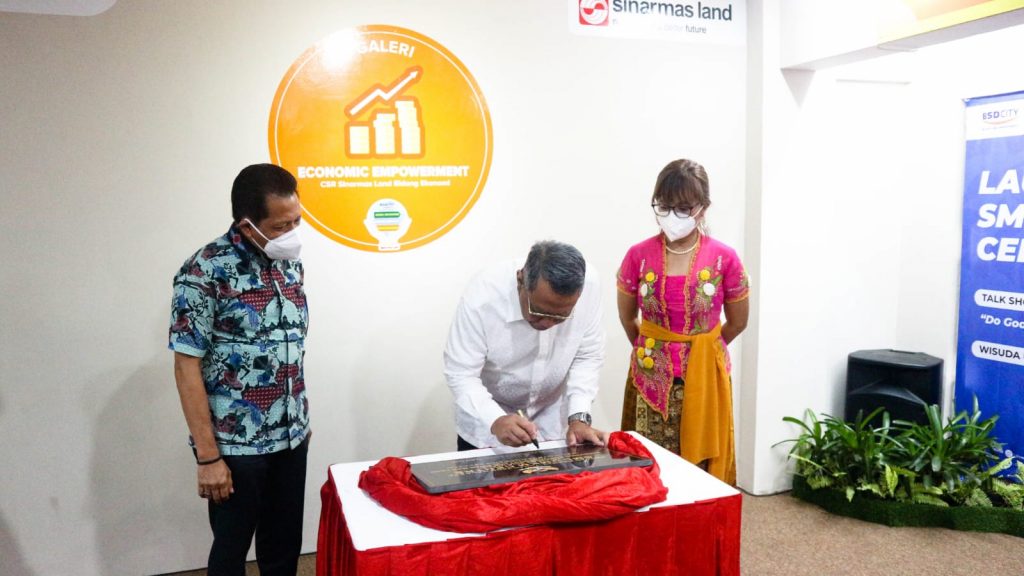 Mayor Benyamin appreciated the good ecosystem which Sinar Mas Land has built and developed with its SML UMKM Centre. "Many South Tangerang UMKM owners will need the facilities provided by the SML UMKM Centre. We hope the local government and the related institutions will always support the UMKM development programs," says Benyamin.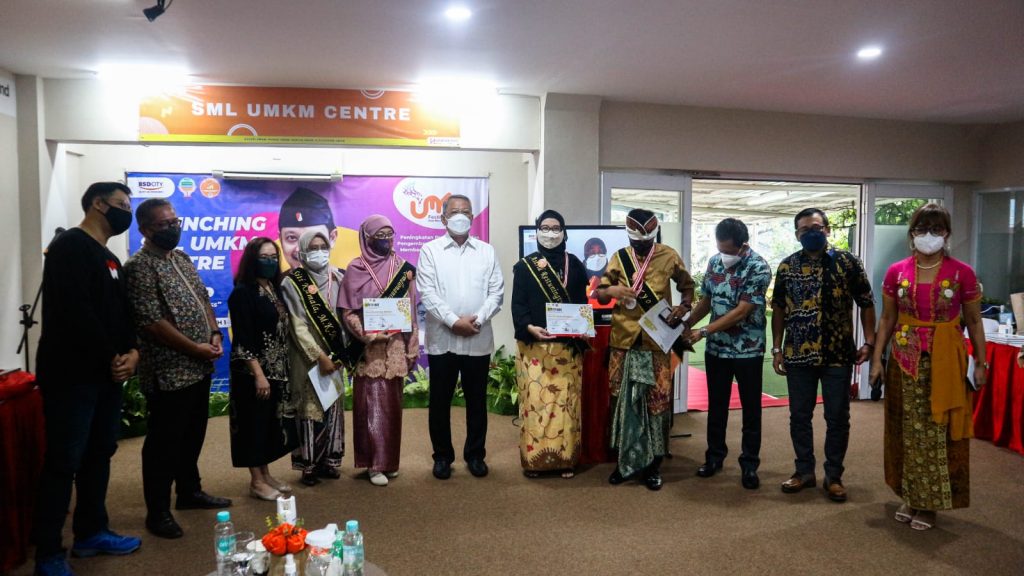 With a theme of Productivity Improvement and Ecosystem Development to Boost UMKMs' Competitiveness, this event was part of the company's Corporate Social Responsibility (CSR) economy programs. "Education, training, and mentoring for the UMKM owners are necessary so they can upgrade. SML UMKM Centre is dedicated to serving as a one-stop training site for the entrepreneurs to improve their knowledge and skills in running their businesses. This center shows the company's support for Indonesia's economic relief," says Christanto.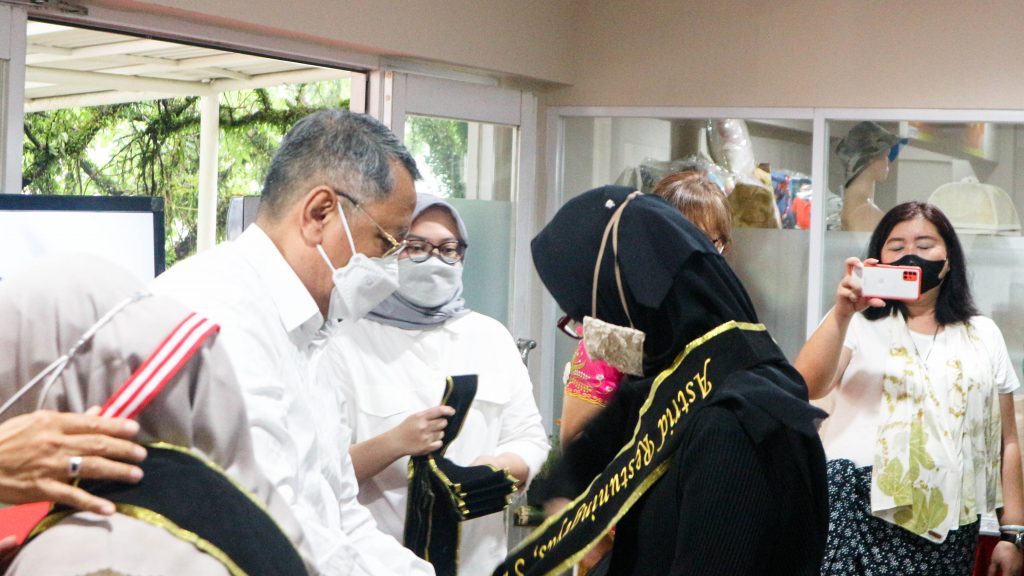 SML UMKM Centre provides training, UMKM Clinic, UMKM Gallery, digital marketing sites, exhibition centers, as well as product promotion and marketing for its UMKM members to develop their businesses. So far, Sinar Mas Land has helped over 400 UMKM owners in Tangerang Raya and its surrounding areas who have made Rp300 million profits since early 2021. This year, SML UMKM Centre has completed the training for 50 participants, 13 of them were declared as the best participants by South Tangerang Mayor.
Discover more articles like this