Press Release
Thousands of Vendors, Tourism Staff, Receive Second Dose Vaccine at BSD Junction
Friday, May 7, 2021 7:28 AM
BSD City, May 6, 2021 — The South Tangerang Public Health Office vaccinated the vendors and management officials of the BSD City Modern Market and ITC BSD, as well as tourism staff and other public service officers. The vaccination took place from Monday (5/3) to Friday (5/7) at BSD Junction in BSD City.
The vaccination was a followup from the previous vaccination in April at the same location, and so this time it was only for the second dose. The recipients were excited to join the vaccination and they complied with the health protocols, so the program went well.
Baca Juga : Studi Banding Ibu Kota Baru, Mensesneg dan Menteri PUPR Kunjungi BSD City
Meanwhile on Tuesday (5/4) at the Q-Big in BSD City, the Tangerang Regency Government and Sinar Mas Land ran a second-dose vaccination for the vendors and management officials of the BSD City Intermoda Modern Market, Q-Big, and also for the other public service officers.
The vaccination held at both locations was part of the Sinar Mas Land's CSR program which provided the medical team with the facilities, infrastructure, and venues. "Hopefully after getting their second dose vaccines, the sellers, tourism staff, and public service officers can serve the general public well. Their roles as one of the crucial contributors to the country's economy require them to stay healthy and since they are fully vaccinated, then the local economy should soon recover, but as long as everyone applies the health protocols," says Managing Director for President Office of Sinar Mas Land Dhony Rahajoe. The South Tangerang Public Health Office targeted to vaccinate 8,100 people with their second dose at the BSD Junction, the same number of the sellers and tourism staff who got their first doses last month. For the five-day vaccination, medics from ten public health centers (puskesmas) in South Tangerang were deployed to cater to the masses.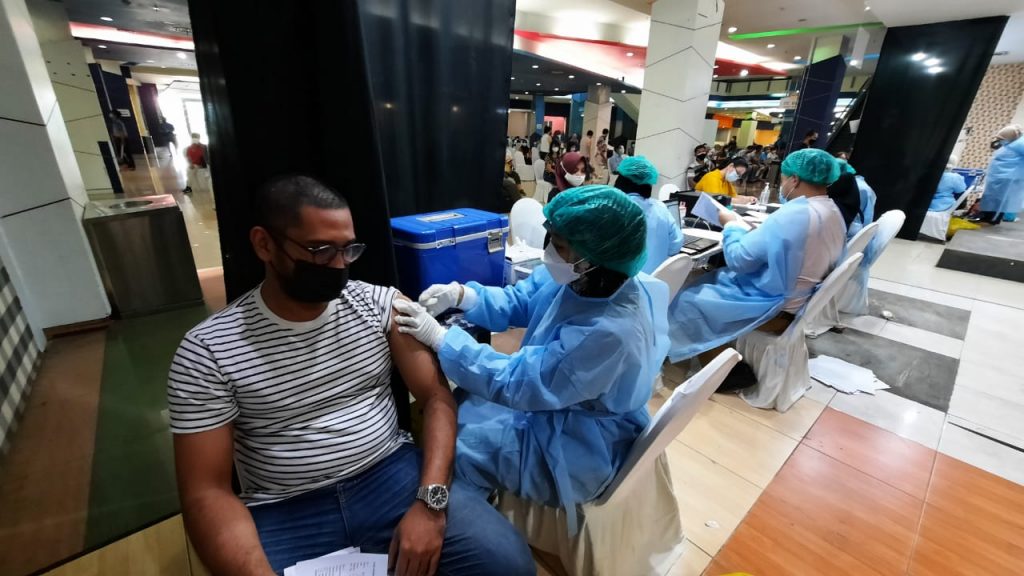 Discover more articles like this